Jewellery maker and curator living in Copenhagen, Denmark, working predominately with textiles and found objects, curatorial projects involving a range of craft and design disciplines and collaborative projects within crafts, design and contemporary art in Denmark and abroad.
Often crafted in mundane materials, my jewellery is a way of communicating the observations I make, my love of words and sayings, and my incurable need to process and understand the world around me. This results in work that is matter-of-fact, amusing and even silly and light, but always with a twist of critical observation, and nearly always in provocative and bold tones.
My commitment, curiosity and humour run through all of my works, no matter the materials, methods or presentation. I work (mostly) with embroidery because it just feels right and the repetitive stitching is calming and meditative. It is really hard and my fingers often bleed, so it is not an easy choice in that way. I also like the risky feeling that I never know how a piece will turn out until it is completely finished. Each one is totally unique and testifies to the hours used on their creation.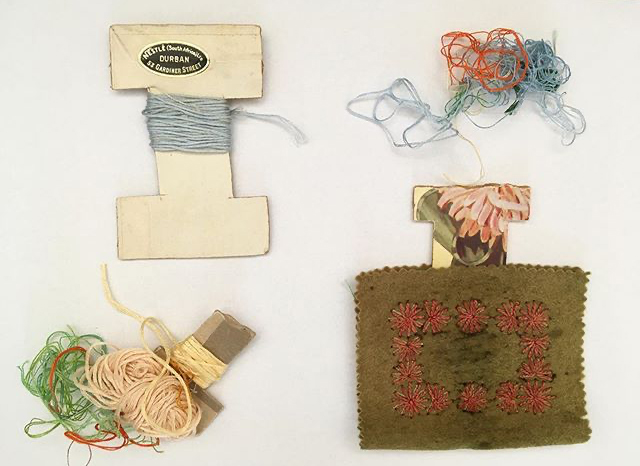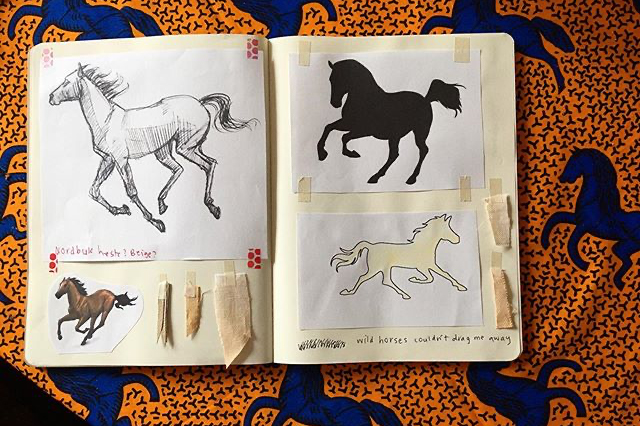 My background as a visual artist is always with me, as well as the working methods I have learnt along the way. Research and the documentation of ideas and processes are both essential to my practice and my sketchbook is a faithful companion. Experimentation, not rushing a work and having fun while working are paramount to me (and I try not to be too hard on myself).